High Pressure Air Compressor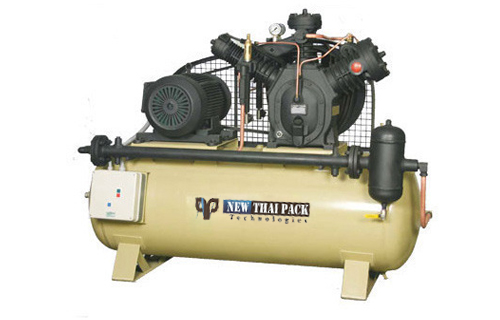 In line with clients' exact requirements, we bring forth a distinguished collection of a-1 high pressure air compressors. These compressors are created to build up air and then release it with great force.
In this compressor air can be pressurized to higher pressure in the range of 25 to 70 kg/cm2. A-1 high pressure air compressors are designed at our ultra-modern manufacturing unit using the superb quality material and progressive technology in conformance with defined quality standards. Being a quality-oriented organization, we assure our clients that these compressors are excellent on counts of durability and quality.
Features :
Sturdy structure
Durability
Low maintenance
Specifications :
Working pressure: upto 70 kg/cm2
3 hp to 40 h.P
Air cooled & water cooled models.
Technical Specifications :
Model
Motor HP
Compressor RPM
No.of Cylinders
CFM
Maximum Pressure
Air Receiver (ltrs.)
PD
FAD
psig
kg/cm2g
331
3.00
866
2
7.40
4.80
500
35
150
107T2
7.50
550
2
24.75
14.50
500
35
300/500
107T2
12.50
900
2
36.00
21.60
500
35
300/500
115T2
15.00
675
3
41.25
31.41
500
35
300/500
115T2
20.00
900
3
49.50
37.00
640
45
300/500
115T2 DUPLEX
20+20
900
3
99.00
75.00
640
45
500
115TH
20.00
825
3
75.00
52.00
355
25
300/500
115TH DUPLEX
20+20
825
3+3
150.00
104.00
355
25
500