Water Packing Machine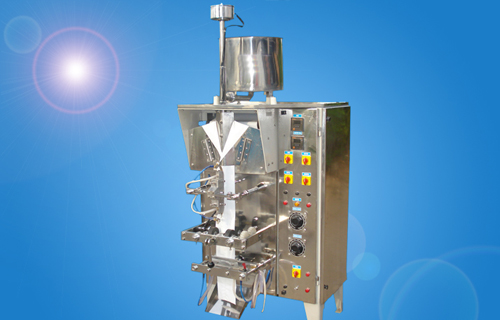 Avail from our company an exquisite quality Water packing Machines that is fabricated utilizing superior quality raw material, which ensures that final product possesses core features such as durability and credibility. Appreciated for its special attributes such as sleek design, less energy consumption, and hassle-free operations, these Machines are widely acclaimed by our customers. Keeping the various requirements and demands of our customers in mind, we offer this entire range of Water packing Machines in semi-automatic and automatic options. Moreover, the product can be customized to meet the specific needs of our customers.
Admired for its sleek design, low power consumption, and easy operations features, these Machines are widely acclaimed by our customers. The Water packing Machines find wide application in packing several types of free flow liquids such as milk, mineral, butter milk, and water in poly pouches, and offered at leading prices. Owing to the sincere efforts made by our sales and marketing personnel, the product is guaranteed for delivery within the stipulated time-frame. Our clients avail this Machinesry at the most industry leading price tags.